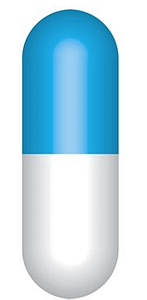 The latest version of our Credit Union Risk Evaluation software (CURE+) has now been released. Version 4.8.1 contains a number of new functions while still maintaining an easy to use and navigate layout.
New Features
Improvements to the software are set out below.
The software can now produce more detailed risk appetite statements. The new templates now contain details of tolerance levels and potential corrective action the Credit Union would take upon breaching its risk appetites.
The software is now be supplied with 40 examples of common risks for illustrative purposes. This is in order to help you get started with your risk register. (Please note these risks require to be reviewed by the Credit Union to ensure both they are the action are appropriate and the risk score will need to be entered by the Credit Union. It is not intended to be a complete list but help to get you started)
Improved integration between the risk register and the internal audit section of the software.
More useful reports
Improved email functionality
Monthly task list that updates each month with details of reminders, internal audit issues due for review and risks due for review.
The software is designed to make the process of recording and reporting on risks simpler and easier to manage. It is used by a number of Credit Unions. All Credit Unions currently using our risk software will receive a free upgrade to the latest version and we will be contacting them shortly to arrange the update. If you are interested in CURE+ then please contact us.