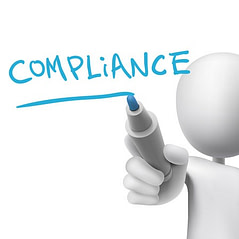 March has been a busy month for the PRA. In addition, to the introduction of the Senior Managers Regime on 7 March they have released a number of supervisory statements and consultation papers. The PRA Regulatory Digest for March details all of all the recent changes including the following which will be of specific interest to Credit Unions:
Governance– The PRA issued Supervisory Statement SS5/16 on Board responsibilities and governance. This follows the consultation paper issued last year (Our article on last year's consultation paper can be found by clicking here). The Supervisory Statement is an important read as it sets out the regulator's expectations for Board governance.
Mortgages– Amendments to the PRA's rules on loan to income ratios in mortgage lending have been issued (PS11/16). We would advise any Credit Unions who offer mortgages to review the policy statement that can be found by clicking here.
Senior Managers Regime– The PRA have issued Policy Statement 9/16 which makes further changes to the new accountability regime. One of the key changes is with respect to notifying known and suspected breaches to the regulator. See PS9/16 for more details.
We are still waiting for updates to the Quarterly Return templates from the regulator. (Update: A new template was released in April after this story was written). The current template does not take into account any of the changes introduced from the new PRA Credit Union Handbook.