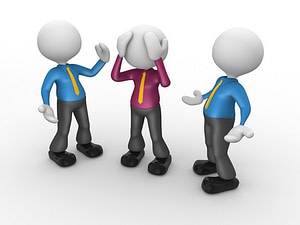 Our response to the CREDS consultation is set out below:
Dear Sirs,
Alexander Sloan, Chartered Accountants have been working with Credit Unions for over twenty five years. We provide Credit Unions with external audit, internal audit and consultancy services. As a result we have a detailed knowledge of Credit Unions and the issues affecting the sector. We welcome the opportunity to comment on the proposals for the new version of the Credit Union Sourcebook (CREDS2). Our comments are focused on the PRA's proposals as we have greatest concern regarding their impact on the sector.
We have based our comments on two main principles. Firstly, there should be a level playing field in the financial sector. Credit Unions should have the opportunity to compete with banks and building societies in the markets of lending and savings. Secondly, the rules governing Credit Unions must be fair and not prevent their continued growth. National and local government has been very supportive of the Credit Union sector in recent years and helped contribute to their growth. This is demonstrated by the Department of Works and Pension's funding for the Credit Union Expansion Project (CUEP).
We have concerns over the proposals ability to meet these principles and have set out our main concerns below:
Format of Consultation
We note that the joint consultation sets out questions from the FCA but none from the PRA. We are therefore concerned that the format of the consultation may prevent some respondents from commenting on the PRA proposals which are the most significant.
Shares and Deposits-
The CREDS2 proposals will limit the shares a member can hold in a Credit Union to the limit protected by Financial Services Compensation Scheme (FSCS). We understand your argument for this change is in order to aid the process in a winding up. Credit Unions already comply with the single customer view requirements and we are therefore do not understand why this limit should aid in the winding up process. If it does should the limit not also apply to banks and building societies?
The introduction of an FSCS compensation level limit on deposits would not impact whatsoever on the prudential safety and soundness of a credit union (which is the PRA's self-stated remit) as it only could apply after the cessation of trade. Therefore we would question why this limit is being set.
We are concerned that this limit will affect the public perception of Credit Unions. It will make them appear as risky investments especially as it has been publicised that the reason for this is to aid in the winding up process. We understand no similar restriction is being placed on banks and building societies despite the current financial crisis being due to the banking sector. We believe this proposal is a negative change as it will be a barrier to the continued growth of Credit Unions and prevent a level playing field in the financial sector. We believe this is against the objective of the PRA to facilitate effective competition in the markets for services provided by PRA authorised persons.
Lending
Credit unions currently operate under "large exposure" regulations, which allow them to issue loans of up to the value of 1.5% of non-deferred shares. These rules are proportionate and allow credit unions to grow their larger loans in line with the growth of their business. The proposed regulations retain these large exposure rules but supplement them with a maximum overall lending limit of £500,000. The introduction of an arbitrary flat £500,000 cap, is not progressive and would be prudentially detrimental to larger credit unions as it would stifle their growth and profitability. The proposed cap should be removed.
We also believe that the current wording of the proposed CREDS handbook is unclear and in particular in section 3.5. Section 3.5 increases the level of loans that can be issued from the amount set out in 3.4 to the higher of:
(1) £15,000 in excess of that member's attached shares; and
(2) the lesser of:

(a) an amount equivalent to 1.5% of total non-deferred shares in excess of that member's attached shares; and
(b) £500,000.
This is subject to the loan meeting the condition of 3.2 which is the loan is issued for 5 years or less (10 years secured). Section 3.2 is subject to section 3.3 (allows loans for a longer amount subject to the conditions of 3.4 being met). We would ask for clarity if the higher loan limits set out in 3.4 apply to the loans in 3.3 (subject to the conditions in 3.4 being met).
If they do then the section is unnecessarily confusing as all loans would be subject to the limits in 3.5 and the cross referencing is superfluous. If, however, it is only the loans for the period in section 3.2 and not section 3.3 that the higher limits apply to this is a greater concern. This would be a major reduction in the lending Credit Unions can offer and would seriously impact the business model of a number of Credit Unions. It would lead to a decline in the Credit Union sector and again mean there is not a fair playing field.  If this was the case this should have been highlighted in the commentary on the proposals to allow for a proper consultation.
Pearls Ratios as Prudential Standards
The "internationally-recognised best practice" on which the regulatory proposals are based are the "PEARLS" ratios as promoted by the World Council of Credit Unions. The proposed regulations take the "excellence goals" from PEARLS and turn them into "minimum" standards for UK credit unions and, as a result, set minimal prudential standards which are in excess of Internationally Recognised Best Practice.
The problems arising from the transformation of "excellence goals" into minimum standards is compounded by the proposed regulations requiring absolute adherence to all of the minimum ratios at all times otherwise the credit unions will have to withdraw their services.
The proposals, if implemented, will lead to credit unions chasing ratios rather than serving their members and are not, therefore, in the best interest of either credit unions or consumers. A number of the specific proposals are also impractical and could lead to real issues as set out below:
1. Write Off of Bad Debts
Under the proposals in order to lend for longer periods a Credit Union must write off all loans in arrears for more than 12 months. As Credit Unions already have to fully provide for these debts we do not understand what would be the benefit of requiring these loans to be written off. There will be no impact on surpluses or net assets. With the removal of the risk adjusted capital requirements it will make no difference to any regulatory ratio as to whether the loan is provided for or written off.
Our main concern is this proposal would cause a direct conflict with the new accounting standard, FRS 102. Under FRS 102 loans, as financial assets, will only be written off when entity no longer has the right to receive repayment for the debt. This means loans are required to only be provided for under the accounting rules and will be written off (derecognised) at a much later date. We would therefore ask you to remove this requirement as it leads to a conflict with accounting standard and does not provide any difference to the financial results or ratio of the Credit Union.
2.Minimum Loan Income
Another of the criteria to lend for a longer period of time is that loan Income must be at least 6% of total loans. We believe this requirement will force Credit Unions in some cases to increase their rates on loans. Credit Unions offering low rates on secured lending or mortgages could be effected by this proposals as mortgages are not excluded from this definition of a loan.
Forcing Credit Unions to charge higher rates on loans will have a number of implications:
Mortgages- Where the rate is low due to mortgages this could force Credit Unions to offer an uncompetitive high rate leading to less competition in the mortgage sector. This would conflict with your aim of encouraging competition.
Could lead to higher rates charged to members including the financially excluded. This may impact the benefits Credit Unions have been providing to local and national government.
Banks and Building Societies are not forced to provide minimum rates on loans and we therefore do not feel it is fair that this requirement is imposed on Credit Unions.
3. Unachievable Liquidity Targets
To carry out some of the additional services, Credit Unions must have a ratio of liquid assets to total shares of at least 15%. At the same time the Credit Union is restricted in holding non-earning assets of no more than 10% of total assets. As cash is part of the non-earning assets this therefore sets a Credit Union with an unrealistically narrow band in which to operate.
In addition, the definition of non-earning assets means Credit Unions who have a branch network will be penalised for serving their members by holding more fixed assets. At a time when fewer people have access to local branches this move can not help the public.
Change of Playing Field
Large Credit Unions and in particular Version 2 Credit Unions have met a number of requirements that you have set out in order to offer more services and products. Your proposals including up to 12 criteria to offer certain services completely changes the playing field for the sector. A number of large Credit Unions will as a result struggle to meet the new requirements. By changing the requirements so drastically in such short period of time is unrealistic and unfair on these Credit Unions. This could also have a major impact on their business models.
Investments
It was widely advertised that the new version of CREDS would allow Credit Unions greater flexibility with regard to lending. We welcomed this move as while we feel Credit Unions should not be involved in risky investments the current criteria are too restrictive. For example there are many Credit Unions with extremely high liquidity ratios who still can only invest for up to 1 year.
The new proposals fail to add the flexibility required. With seven additional criteria the opposite will be the case for many Credit Unions.
Conclusion
In summary we feel that the proposals:
Would restrict the sector and lead to a decline in Credit Union growth
Represent an unfair restriction on Credit Unions being able to compete with banks and building societies
Are unworkable in their present format
We would therefore urge you to reconsider your proposals due to the detrimental impact that they will have on the sector.
Yours faithfully,
STEVEN CUNNINGHAM
Partner
Credit Union Services